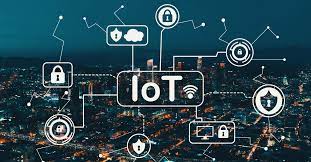 (Editor's Note: This article, translated from ZigBee Resource Guide. )
Research and Markets has announced the addition of the "Connected Home and Smart Appliances 2016-2021″ report to their offering.
This research evaluates the market for the Internet of Things (IoT) in Connected Homes and includes evaluation of market drivers, companies, solutions, and forecast 2015 to 2020. This research also evaluates the Smart Appliance marketplace including technologies, companies, solutions, products, and services. The report includes analysis of leading companies and their strategies and offerings. The report also provides extensive market projections with forecasts covering the period 2016-2021.
Connected Home is an extension of home automation and operates in conjunction with the Internet of Things (IoT) wherein devices inside the home are connected to each other via the internet and/or via a short-range wireless mesh network and are typically operated using remote access device such as smartphone, table or any other mobile computing unit.
Smart appliances reply upon various communications technologies including Wi-Fi, ZigBee, Z-Wave, Bluetooth, and NFC, as well as IoT and related operating systems for consumer command and control such as iOS, Android, Azure, Tizen. Implementation and operation is becoming increasingly easy  for end-users, facilitating rapid growth in the Do-it-Yourself(DIY) segment.
---
Post time: Jul-15-2021