---
Product Detail
Tech Specs
video
FAQ
Product Tags
▶ Main Features:
HVAC Control
Supports 2H/2C multistage conventional system and Heat Pump system.
One-touch AWAY button to save energy while you are on the go.
The 4-period and 7-day programming fits perfectly with your life style. Program your schedule either on the device or through the APP.
Multiple HOLD options: Permanent Hold, Temporary Hold, Back to Schedule.
Automatic heating and cooling changeover.
Fan cycle mode periodically circulates air for comfort.
Compressor short cycle protection delay.
Failure protection by cutting off all circuit relays after power outage.
Information Display
3.5" TFT color LCD divided into two sections for better information display.
The default screen displays the current temperature/humidity, temperature set-points, system mode, and schedule period.
Display time, date and day of the week in a separate screen.
The system working status and fan status are indicated in different backlit colors (Red for heat-on, Blue for cool-on, Green for fan-on)
Unique User Experience
Screen lights up for 20 seconds when motion is detected.
Interactive wizard guides you through the quick setup without hassles.
Intuitive and simple UI to ease the operation even without user's manual.
Smart rotary control wheel + 3 side-buttons for easy operation while adjusting temperature or navigating menus.
Wireless Remote Control
Remote control using mobile APP by working with compatible ZigBee Smart Home Systems, allowing multiple thermostats to be accessed from single APP.
Compatible with ZigBee HA1.2 with complete technical document available to facilitate the integration with 3rd party ZigBee hubs.
Over-the-Air firmware upgradable via WiFi as optional.
▶Application:
▶Package :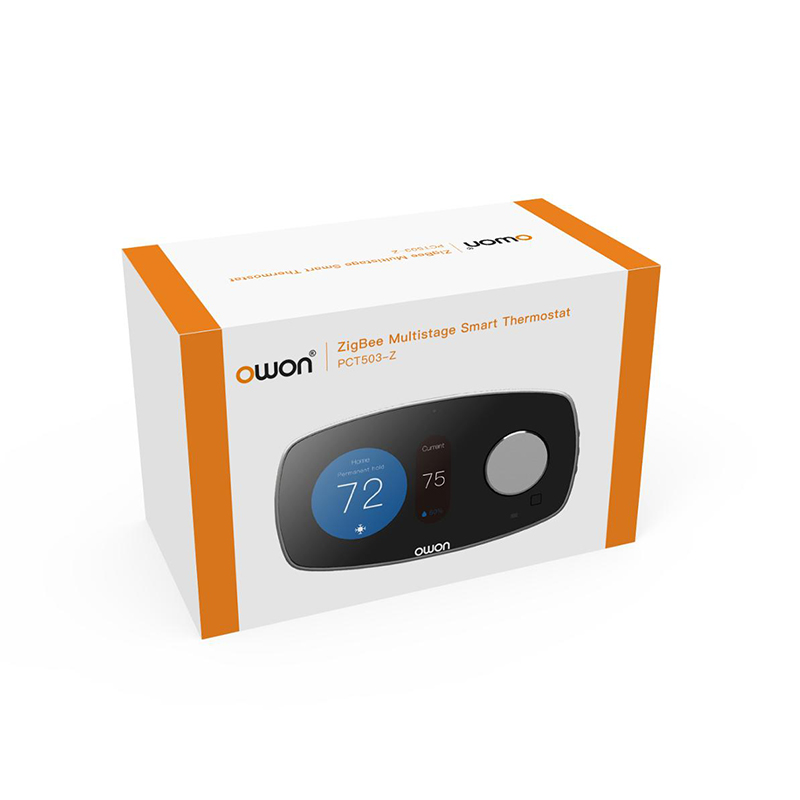 ▶Video:
▶ODM/OEM Service:
Transfers your ideas to a tangible device or system

Delivers full-package service to achieve your business goal
▶ Shipping: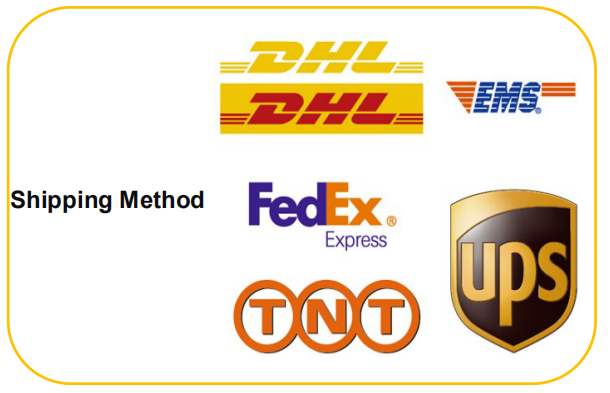 ---
Previous:
Zigbee smart home automation gateway X3
---
▶ Main Specification:
Compatibility
 Compatible systems
Y-PLAN /S-PLAN Central Heating and hot water230V combi boiler
Dry contact combi boiler
Temp. Sensing Range
−10°C to 125°C
Temp. Resolution
0.1° C, 0.2° F
Temp. Setpoint Span
0.5° C, 1° F
Humidity Sensing Range
0 to 100% RH
Humidity Accuracy
±4% Accuracy through the range of 0% RH
to 80% RH
Humidity Response Time
18 seconds to reach 63% of the next step
value
Wireless Connectivity

Wi-Fi
ZigBee 2.4GHz IEEE 802.15.4
Output Power
+3dBm (up to +8dBm)
Receive Sensitivity
-100dBm
ZigBee profile
Home Automation Profile
 RF Characteristics
Operating frequency: 2.4GHz
Internal PCB Antenna
Range outdoor/indoor: 100m / 30m
Physical Specifications

Embedded Platform
MCU: 32-bit Cortex M4; RAM: 192K; SPI
Flash: 16M
LCD Screen
3.5" TFT Color LCD, 480*320 pixels
LED
3-color LED (Red, Blue, Green)
Buttons
One rotary control wheel, 3 side-buttons
PIR Sensor
Sensing Distance 5m, Angle 30°
Speaker
Click sound
Data Port
Micro USB
Power Supply
DC 5V
Rated power consumption: 5 W
Dimensions
160(L) × 87.4(W)× 33(H) mm
Weight
227 g
Mounting Type
Stand
Operating environment
Temperature: -20°C to +50°C
Humidity: up to 90% non- condensing
Storage Temperature
-30° C to 60° C
Heat receiver

Wireless Connectivity
ZigBee 2.4GHz IEEE 802.15.4
 RF Characteristics
Operating frequency: 2.4GHz
Internal PCB Antenna
Range outdoor/indoor: 100m / 30m
Power input
100-240 Vac
Size
64 x 45 x 15 (L) mm
Wiring
18 AWG